Dar and Andrew Draper founded The GLOW Mission in 2017, but have been on a mission to "go love others well" together throughout their 3 decades of marriage.  Both had a passion for working with children before they married in 1992, became classroom teachers, developed creative arts camps and classes, then served together as children's pastors for 10 years. Dar is an author and playwright and Andrew is an artist, avid sportsman and carpenter. Their heart for children expanded internationally with the decision to host an orphan from Ukraine during Christmas 2015. Now they find themselves on the adventure of a lifetime, encouraging others to join them in their mission to GLOW. They have 5 children, Bailey, Graham, Grayson, Anna Hope and Sasha.  They currently make their homebase in Mt. Pleasant, North Carolina.
GLOW Team Members, Missionaries to Romania
Serving as house parents and mentors in the GLOW Refugee House for aged- out orphans and other refugees in Romania.
GLOW Partners, Rebuilding Coordinators
Serving in Kyiv, Irpin, Bucha and surrounding areas with emergency relief,  food packages, and leading teams that are building and restoring homes.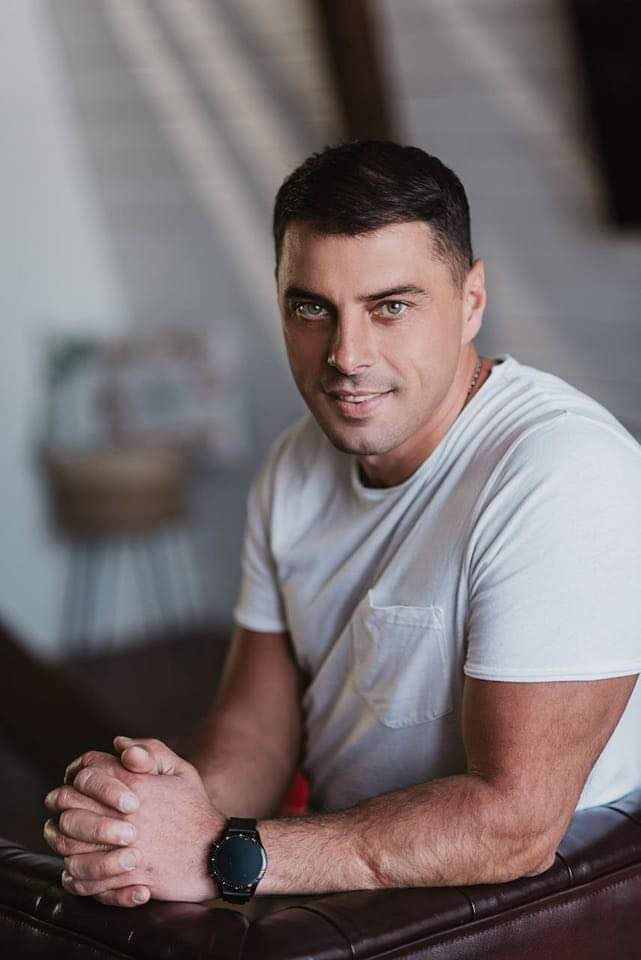 GLOW Team Member, Director of Elderly Care
Serving "babushkas," widows and elderly, in the Chernobyl region with food and care. Also, distributing food and overseeing rebuilding efforts throughout Ukraine
GLOW Team Member, Director of Orphan Care
Serving aged out orphans in Ukraine and providing support for those who have adopted Ukrainian children in the US through counseling and camps.
Igor Baidak and Oleg Grinkov
GLOW Partners, Directors of Odessa Outreach
Serving the Odessa region through evacuations, humanitarian aid and spiritual support.
Serving the organizational needs of GLOW domestically and internationally through communications, project management assistance, and running GLOW's homebase stateside office.
"There are only two things of eternal value…God and people. Invest your lives in that."
How

it all started
The GLOW Mission began with a prayer and one "yes." In 2015, the Drapers were serving as children's pastors and prayed, "Lord, give us more of a heart for kids in the world."  That prayer was answered with an opportunity to host a 16 year old orphan from Ukraine at Christmastime. Sasha quickly became part of the Draper family, warming their hearts and opening their minds to the reality of life as an orphan. Meeting Sasha sparked the passion that led to the start of The GLOW Mission.  
In 2016, Dar and Andrew started making trips to Ukraine, visiting orphanages and learning about the orphan crisis.  After meeting Sasha's friends and learning about the staggering statistics of what happens when orphans age out of the orphanage system, (click here to learn more) the Draper's were compelled to "do more." GLOW was officially launched as a 501(c)(3) nonprofit organization in 2017. Initially its projects centered around the aged out orphans or "grads," aiding them in developing life skills, creating opportunities and connections for them, and just "being family." The GLOW team helped them navigate the obstacles of adult life in a country recovering from the effects of communism, where opportunities were scarce and the "stigma" against orphans was strong.
As GLOW stands for "Go Love Others Well," the scope of GLOW's work has expanded to include care for widows and needy elderly in Ukraine, and now encompasses the vision to restore hope by restoring homes damaged and destroyed during the war and caring for refugees.  GLOW continues to work with our orphan grads, giving them opportunities to "give back" and love well as they have been loved. 
Mission: To Go Love Others Well, igniting lives and launching destinies
Vision: To set individual hearts ablaze with a fresh passion to personally "Go Love Others Well."
To mobilize teams of people, creatively using their skills, talents and resources to meet the physical and spiritual needs of others all over the world…
To see the ones we serve also ignited and effectively launched
 in their destiny to GLOW as well. 
What Does it mean to

GLOW?
G – Go...to go into all the world and do your part to fulfill the Great Commission
L – Love...to be motivated by the Greatest Commandment in all you do
O – Others...to love beyond yourself and develop a greater passion for people
W – Well...to love with excellence, utilizing your interests, passions, ideas, talents
and resources to love God and others to the best of your ability
What

Compels Us
The first recorded words of God in scripture are "Let there be light."
The last recorded words of Jesus are, "Go into all the world..."
The greatest commandment Jesus gave to sum up God's will was for us to love God with all of our heart, soul, mind and strength...and secondly to love others as we love ourselves...
May our lives GLOW within the full scope of God's dream and mandate. May we BE the light and spread across the globe by way of our love, fueled by Him, the Source of love.
In 1991, Ukraine gained its independence from the Soviet Union.
As a result, Ukraine is experiencing significant instability and
economic turmoil. This state has led to poverty, ongoing war,
unemployment, substance abuse and lack of social programs and
adequate medical care. Often, children and the elderly
experience the worst effects of this instability, especially now with the horrors of the
ongoing war.
A look at how

GLOW

started